Abyss Episode 1-16 END Subtitle Indonesia
Doramaindo
9th Desember 2020, 1816 |
Series:
Abyss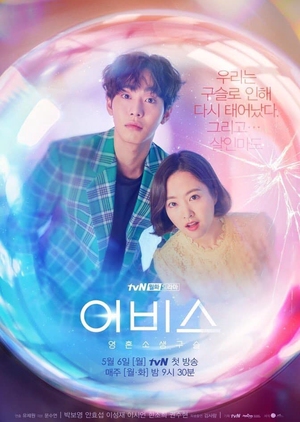 Download Drama Abyss Subtitle Indonesia
Streaming, Nonton Abyss Sub indo
Download 540p 480p 360p GoogleDrive
Native Title: 어비스 Also Known As: Eobiseu , Abyss: Soul Revival Marble
Production Credits Director: Yoo Je Won (유제원) Screenwriter: Moon Soo Yun (문수연)
Daftar Pemain Drama Abyss
Main Cast
Park Bo Young as Ko Se Yun (31, prosecutor) Ahn Hyo Seop as Cha Min (32, director of Ran Cosmetics) Lee Sung Jae as Oh Young Chul
Seoul Center Prosecution & Dongbu Police Department – Crime Department
Kwon Soo Hyun (권수현) as Seo Ji Wook (34, prosecutor) Lee Shi Un as Park Dong Chul (35, detective) Song Sang Eun as Lee Mi Do (34, lawyer)
Ran Cosmetic
Han So Hee as Jang Hee Jin (30) Yoon Yoo Sun as Uhm Ae Ran (50s) Park Sung Yun (박성연) as Park Mi Sun (50s)
Supporting Cast
Lee Chul Min as Park Ki Man (50s) Lee Dae Yeon as Seo Chun Sik (60s) Ha Sung Kwang (하성광) as Se Yun's father (late 50s) ??? as Se Yun's mother (late 50s) Shim Yoon Bo (심윤보)
Others
Park Sung-Yeon – Park Mi-Soon Kim Sa-Rang – Ko Se-Yeon (before death) An Se-Ha – Cha Min (before death) Seo In-Guk – (ep.1) Jung So-Min – (ep.1)
Download Drama Korea Abyss
---
Abyss Sub Indo
Sinopsis Drama Korea Abyss
Abyss bercerita tentang Seorang Jaksa cantik bernama Ko Se Yun (Park Bo Young), orang yang pandai dalam pekerjaannya. Suatu ketika ia mengalami kecelakaan dan meninggal. Namun, ia dihidupkan kembali dengan kekuatan misterius dan memiliki penampilan yang berbeda.
Sebuah manik Abyss yang membangkitkan Ko Se Yun dari kematian, dapat membangkitkan orang lain dari kematian pula dan akan hidup kembali dengan penampilan mereka sesuai dengan kekuatan kebajikan mereka.
Di lain sisi, Cha Min (Ahn Hyo Seop) merupakan penerus perusahaan kecantikan. Ia sangat cerdas, rendah hati, dan mempunyai karakter baik.
Cha Min juga mengalami kejadian buruk, dimana dirinya mengalami kecelakaan dan meninggal. Namun, dengan manik Abyss, Cha Min dihidupka kembali.
Pada kehidupan yang baru, Ko Se Yun bekerja sebagai pengacara di sebuah firma hukum. Sedangkan Cha Min bekerja untuk Ko Se Yun di firma hukumnya.
Notes:
1. Sama Seperti Drama Mr. Sunshine (tvN), Memories of the Alhambra (tvN), Romance is a Bonus Book (tvN), Possessed (OCN) & Life (JTBC). Drama Abyss, tayang eksklusif di Situs Resmi Netflix dan ditayangkan di 190 negara melalui Situs Resmi Netflix dengan 24 Subtitle, diantaranya Subtitle English, Indonesian, Arabic, Chinese, Danish, Dutch, Finnish, French, German, Greek, Hebrew, Italian, Japanese, Norwegian, Polish, Portuguese, Romanian, Spanish, Swedish, Thai, Turkish, Vietnamese.
Status : Ongoing
Episode : 16
Rating : 7.9
Type : K-Drama
Seasons : 2019
Genre : Comedy, Fantasy, Law, Mystery, Romance, Supernatural, Suspense
Keyword