Falsify Episode 1-32 END Subtitle Indonesia
Doramaindo
25th Juli 2017, 2404 |
Series:
Falsify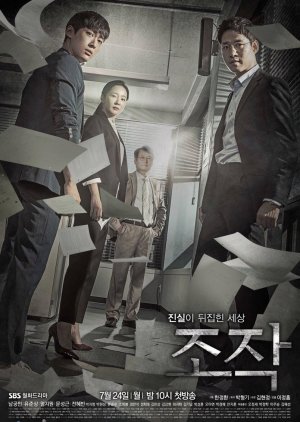 Download Drama Korea Falsify Subtitle Indonesia
Download Drama Falsify Sub Indo
Daftar Pemain Drama Falsify
Main Cast
Nam Goong Min as Han Moo Young
Yoo Joon Sang as Lee Suk Min
Uhm Ji Won as Kwon So Ra
Moon Sung Geun as Goo Tae Won
Oh Jung Se as Han Chul Ho
Patriot Newspaper
Jo Hee Bong as Yang Dong Shik
Kim Kang Hyun as Lee Yong Shik
Park Kyung Hye (박경혜) as Seo Na Rae
Ahn Ji Hoon (안지훈) as Yang Sang Ho
Splash Team
Jun Hye Bin as Oh Yoo Kyung
Park Sung Hoon as Na Sung Shik
Oh Ah Yun (오아연) as Kong Ji Won
Prosecutors
Park Ji Young as Cha Yun Soo
Jung Hee Tae as Park Jin Woo
Park Won Sang as Im Ji Tae
Extended Cast
Choi Gwi Hwa as Yang Choo Sung
Kim Ki Nam (김기남) as Lee Byung Kwan
Ryu Seung Soo as Jo Young Ki
Kim Min Sang as Jung Hae Dong
Jung Man Shik as Jun Chan Soo
??? as Moon Shin Nam
Download Drama Korea Falsify
Info Video: dramakoreaindo.com
360p/480p: Format .mp4 (Hardsubs Indo)
540p: Format .mkv (RAW NOSUBS)
720p: Format .mkv (RAW NOSUBS)
Encoder: 360p/480p @ KORDRAMAS
Encoder: 540p @ SMALLENCODE
Encoder: 720p @ KORDRAMAS
---
Falsify Sub Indo
Sinopsis Drama Korea Falsify
Story about reporters who struggle to get to the bottom of the truth of social corruption.
Status : Finished
Episode : 32
Rating : 10.0
Type : K-Drama
Seasons : 2017
Keyword