Okja (2017) Subtitle Indonesia
Doramaindo
17th Desember 2020, 6312 |
Series:
Okja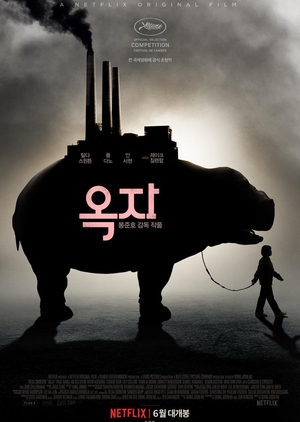 Download Movie Korea Okja Subtitle Indonesia
Download Movie Okja Sub Indo
Daftar Pemain Movie Okja
Ahn Seo-Hyun – Mi-Ja
Jake Gyllenhaal
Lily Collins – Red
Tilda Swinton – Nancy Mirando
Byun Hee-Bong
Steven Yeun
Paul Dano
Giancarlo Esposito – Frank Dawson
Shirley Henderson
Devon Bostick
Daniel Henshall
Yoon Je-Moon
Choi Woo-Sik
Lynn Marocola – NYPD police officer
Myles Humphus – black chalk mercenary
Bettina Skye – pig balloon handler
Yoon Kyung-Ho
Jo Wan-Ki
Download Movie Okja 
---
Okja Sub Indo
Sinopsis Movie Okja
A young girl named Mi-Ja (Ahn Seo-Hyun) lives in the mountain. Her best friend is Okja, who is a massive animal with a shy and introspective character. One day, Okja disappears. Mi-Ja struggles to find Okja.
Status : Finished
Episode : 1
Rating : 8.4
Type : K-Movie
Seasons : 2017
Genre : Action, Adventure, Comedy, Drama, Sci-Fi
Keyword